About
Randy Smith, formerly of the Vermont-based band 8084, is a singer-songwriter based in Charlotte, North Carolina. A Billboard and International award winning musician, Randy has recorded 6 albums to his credit and toured extensively throughout the US and Canada, performing over 4,500 live shows over the span of his career. His resume includes working with Aldo Nova (Celine Dion, Jon Bon Jovi, Cyndi Lauper), sharing the stage or touring with Edgar Winter, Bobby Kimball (Toto), Rick Derringer, April Wine, Henry Lee Summer, Foghat, and Warrant to name a few. He is also an accomplished web designer / web architect, and is the founder and principal of the web design firm, Synchronicity Web Designs.

Born and raised in Shelburne Falls, Massachusetts, Randy began singing in his first band when he was 15. He is the proud father of a beautiful daughter, Savannah Jean, son Ben, and currently resides very happily with his wife Carol, daughter Megan, his cat Elvis, and dogs Brady and Reese outside of Charlotte, North Carolina.

Little know fact: Randy and actress Elizabeth Perkins ("Weeds", "Big") were high school sweethearts in Massachusetts. They remain close to this day.


Who are the Merry Men?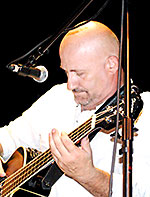 Roy Brown – Acoustic bass, vocals

Roy has performed with many of New England's top acts over the past 20 years including Vehicle, The Kingsbury Street Horns, V2:The Ultimate U2 Experience, 8084 and currently acoustic bassist / vocalist with Randy Smith and His Band of Merry Men. Known for his excellent vocal range and showmanship, he has shared the stage with Joe Walsh of The Eagles, April Wine, Blue Oyster Cult, and other national acts. In 2001 he joined GB Music recording artist 8084 on bass guitar and assisted in recording the bands last CD "The Last Great Train". Roy is endorsed by the Reverend Guitar Company.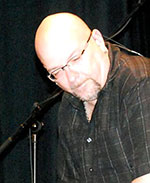 Gary Spaulding – Percussion

Gary (aka: Spud) began playing drums at the age of 10 after a two week stint on the trumpet. His major influences include Danny Seraphine of Chicago, Ian Paice of Deep Purple, Jeff Pocaro of Toto, Jon Bonham of Led Zeppelin and famous 60's and 70's studio drummer, Hal Blaine. The drummer for the now disbanded 8084, Gary can be seen playing live dates with various artists-check my schedule for dates, including playing drums on the Late Night Saturday w/Tim Kavanagh theme song which can be heard Saturday nights at 11:30pm on CBS affiliate WCAX TV Channel 3 in Vermont. He can also be heard on Ben Patton's "Because The Heart", "The Unquiet and Apart" and "Kaboom!, Carol Ann Jones release, Out Of The Blue, all of Keeghan Nolan's recordings as well as on the upcoming CD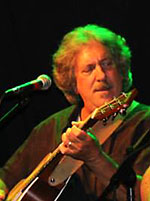 Rich Abel – Guitar, vocals

Born and raised on Long Island, NY Rich has been playing guitar since the tender age of 11. In his early 20's he enjoyed great success with a band called "Abel and Dillon" which was a favorite on the club circuit in Long Island and NYC. He relocated to Vermont in the early 80's, hooking up with various local musicians to perform in Longshot, The Stage Potatoes, and a short stint in Kelly's Heroes as bassist.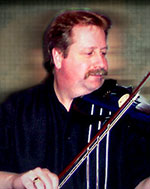 Scott Campbell – Fiddle, guitar

Scott is a native Vermont fiddler whose fiddling background goes back to when he was 10 years old. He became a Vermont fiddler by learning from his father, Ken Campbell, as well as other Vermont fiddlers and Canadian fiddlers. Scott has accomplished a variety of things with his music including competing and prevailing in numerous fiddle competitions throughout New England and Canada. In 2005 Scott was inducted into the USA Fiddler Hall of Fame.
Video

"Cold Outside" - Promotional video from the "Bittersweet" CD

"Yesterday" - Promotional video from the "Bittersweet" CD
"Home" - Live with 8084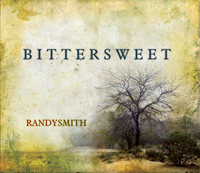 "Bittersweet" is Randys' 2009 solo release and features 11 songs written between 2006-2009. Produced by Grammy nominated producer Andre Maquera.

Songs include Learning 2 Live, Bleed, Broken, Can't Stop, Yesterday, Somebody, All My Life, Cold Outside, Shelter Me, Cowboys, Bittersweet, Savannahs' Song.
2014 Tour Dates

June 27, 2014
@ Higher Ground
South Burlington, VT
8:00 pm
With special guests TBA
Tickets $15 advance , $18 at the door



June 28, 2014
@ The Arts Block
Greenfield, MA
8:00 pm
With special guest TBA
Tickets $12 advance , $15 at the door


More dates announced shortly



Press
Nigel Wilson
Mood Swings Great Britain
"... Randy is to be commended for stepping out of his comfort zone and letting us tag along for the ride as he journeys from the sounds of the 80s to the present day. This is modern melodic rock music that builds upon the AOR of Randy's past. The album's closing track is a sparse ballad written for one of his children. It is steeped in emotion - you almost feel like an intruder on a private moment when listening".

Juha Harjula
Melodic.net Sweden
"... This is a modern melodic rock album with a Midwest rock feel over it. Randy has a strong voice that gives the songs a great feel. I fell for Yesterday, a wonderful acoustic mid-tempo songs with brilliant melodies".

Cider Magazine
Vermont, USA
"Randy's songs are so genuine and his lyrics run the gamut of emotions, which shines through not only in his vocals, but overall performance. He is clearly having a ball during the upbeat and rockin' numbers, sincere and even emotional when singing deeper, thought-provoking songs. Case-in-point - having a tear in his eye after performing the aforementioned "Savannah's Song," which was written for his daughter".

Creative Loafing
North Carolina, USA
"... Randy Smith's solo album is definitely a showcase of his vocals -- after all, it's his name on the CD. The album opens up with "Learning 2 Live," an upbeat rock tune with the Mint Hill resident's Steve-Perry like vocals at the front".

Joe Milliken
The Messenger - Vermont, USA
"... Pristine in its' delivery, Randy is able to capture a true essence in his lyrics through voice, they just seem an effortless vehicle for each other. This aspect especially, leaves no doubt of the time, passion, dedication and love the artist has put into his craft. Yes, Bittersweet was a long time coming for both Randy and his fans, and it was no doubt, worth the wait".



Contact
Booking info: booking@randotunes.com

General contact: info@randotunes.com

Download EPK (Dropbox): Download










Site photo credits: Joe Milliken, Sue Anim-Adjei, Bright Eye Photo, Dave Eaton Photography, Blue Bucket Photography, Red Leaf Films